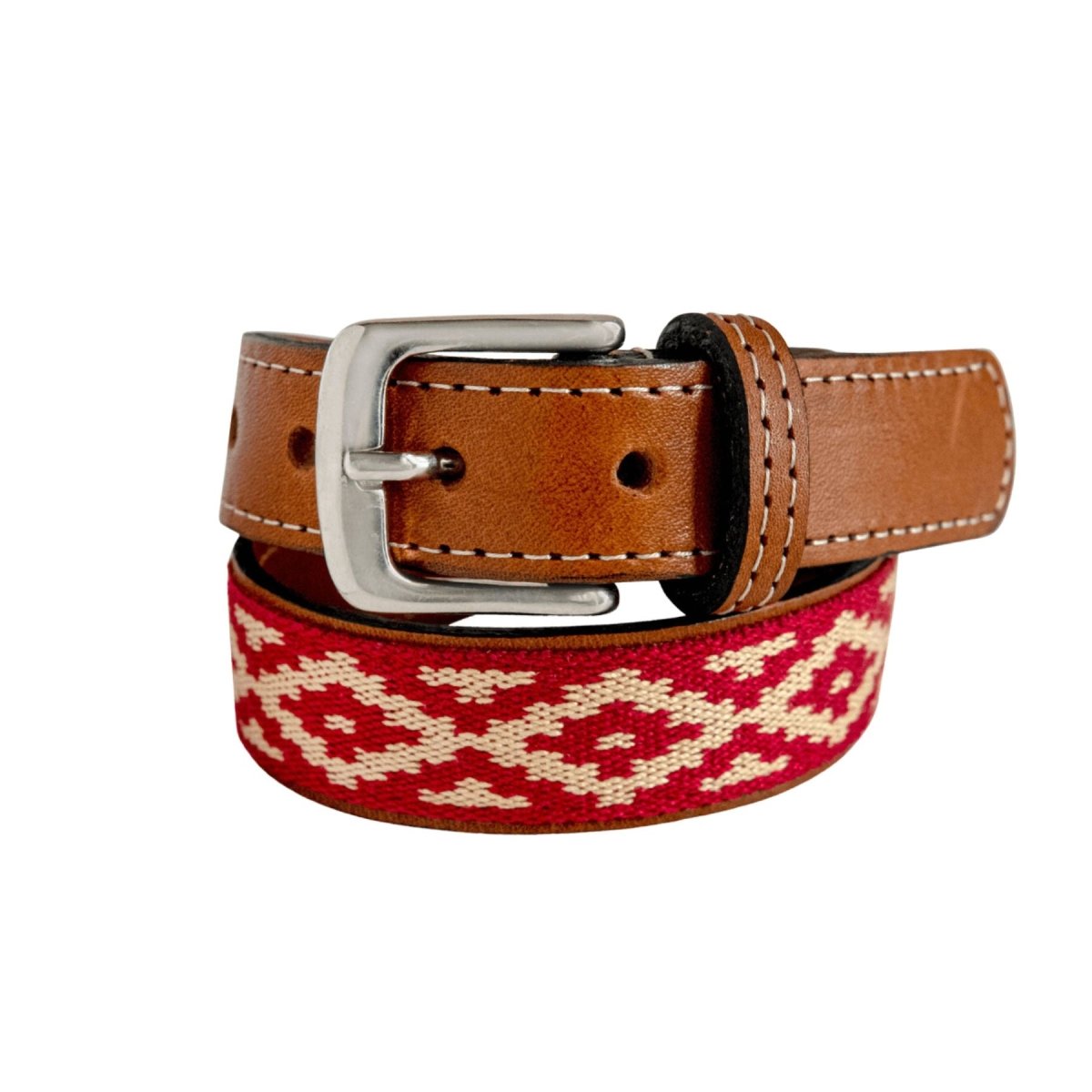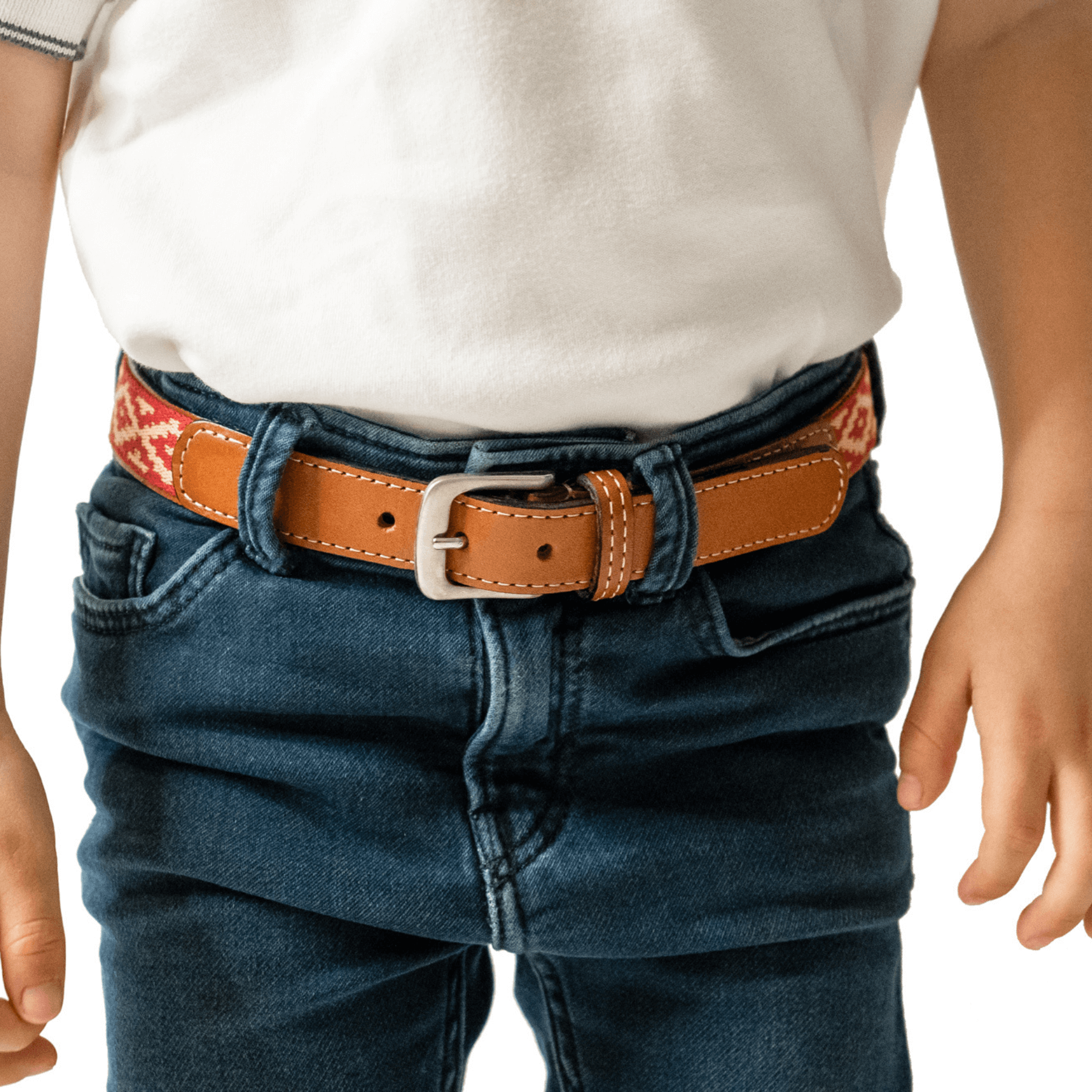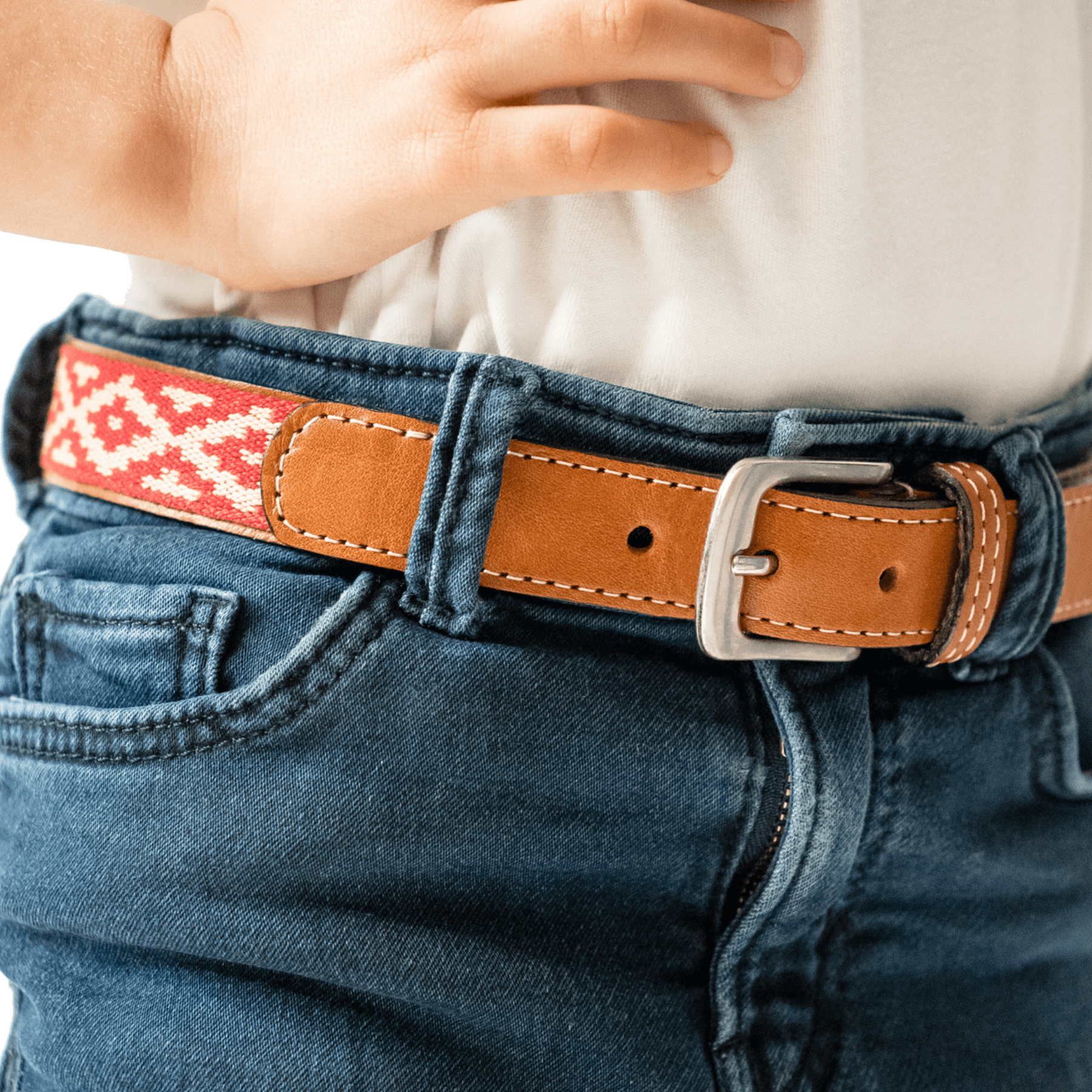 Kids Guarda Pampas Woven Polo Belt (Red)
---
𝗙𝗢𝗥 𝗔 𝗕𝗘𝗧𝗧𝗘𝗥 𝗧𝗢𝗠𝗢𝗥𝗥𝗢𝗪 - GauchoLife Premium Polo Belts are designed and hand-crafted in Buenos Aires, Argentina. We have used premium and local, vegetable tanned materials.
𝗨𝗡𝗜𝗤𝗨𝗘 𝗗𝗘𝗦𝗜𝗚𝗡 - This Polo Belt has a pearl cotton fabric stitched onto premium lightweight vegetable-tanned leather, inspired by old-style polo-playing culture.
𝗕𝗥𝗘𝗘𝗭𝗘 𝗙𝗥𝗢𝗠 𝗧𝗛𝗘 𝗣𝗔𝗦𝗧 - Fabric patterns are called "Guarda pampas". These are old school patterns drawn by Gaucho ancestors in Patagonia. The fabric we use recreates this pattern.
𝗙𝗘𝗘𝗟 𝗬𝗢𝗨𝗥𝗦𝗘𝗟𝗙 𝗜𝗡𝗦𝗣𝗜𝗥𝗘𝗗 𝗔𝗚𝗔𝗜𝗡 - When it comes to polo belts, GauchoLife offers an exciting plethora of options. Our ranges are full of adventurous possibilities and classic touches.
𝗥𝗜𝗦𝗞 𝗙𝗥𝗘𝗘 𝗚𝗨𝗔𝗥𝗔𝗡𝗧𝗘𝗘 – We offer free size exchange for USA. Easy exchange for Europe.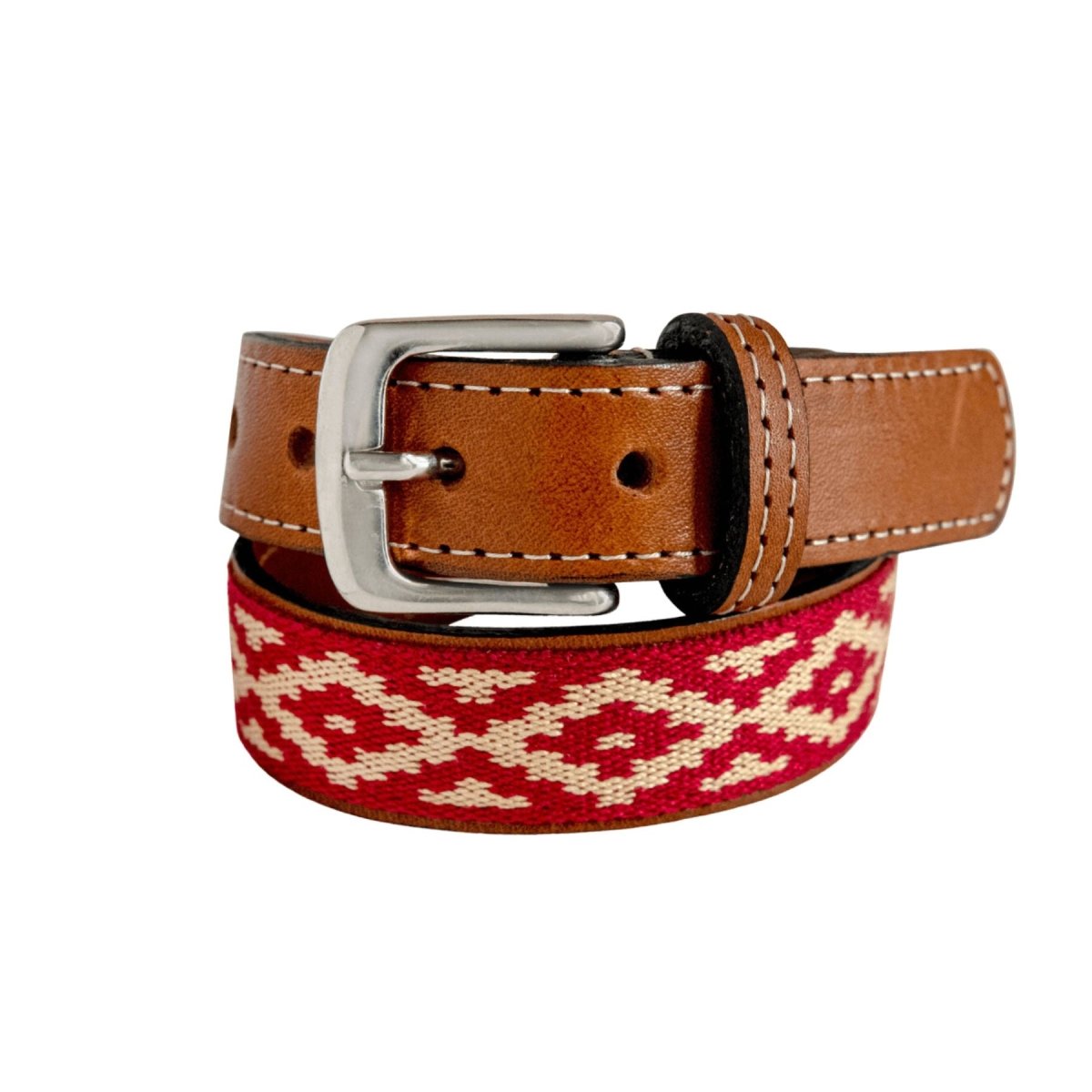 Kids Guarda Pampas Woven Polo Belt (Red)
Sale price
$40.00 USD
Regular price
Choose options