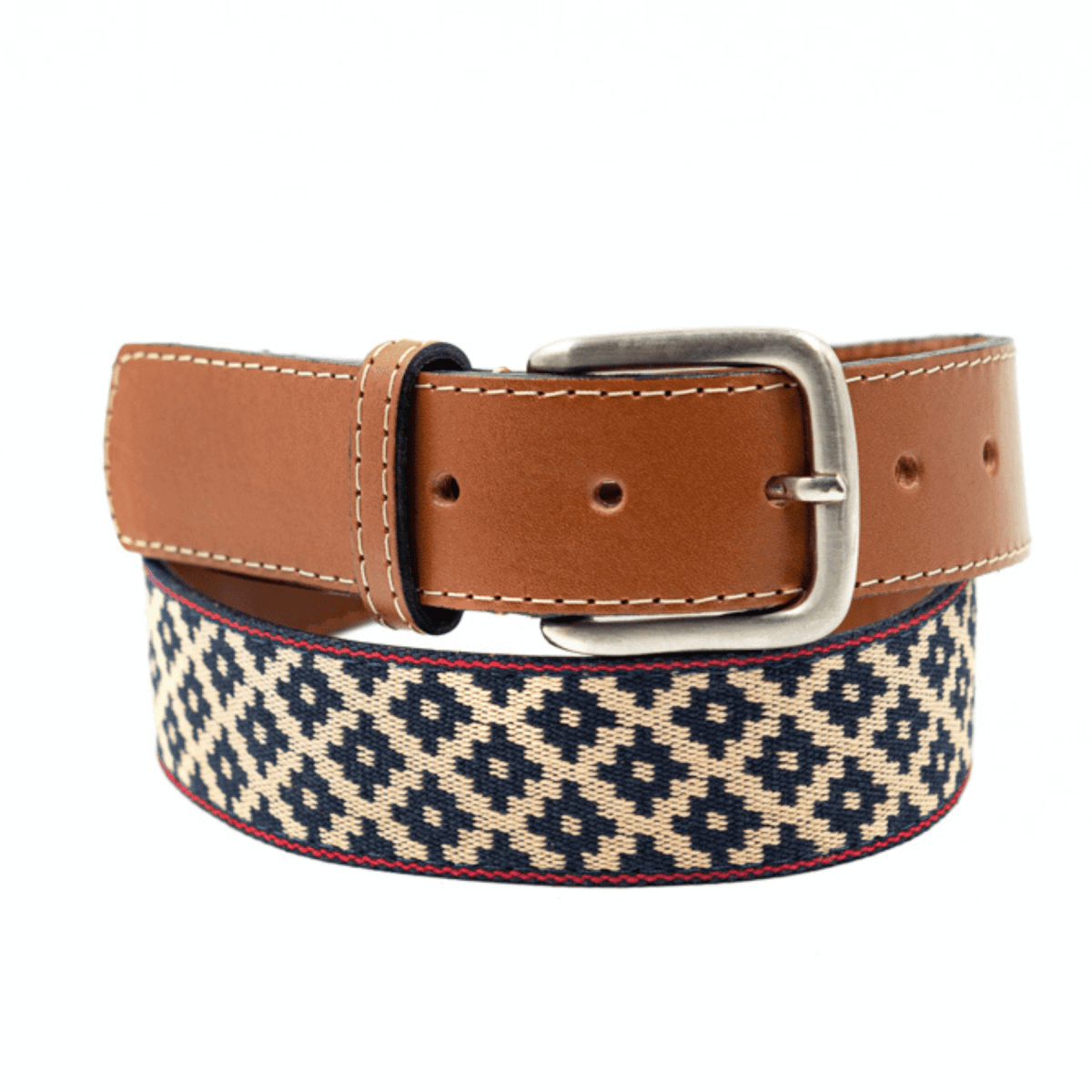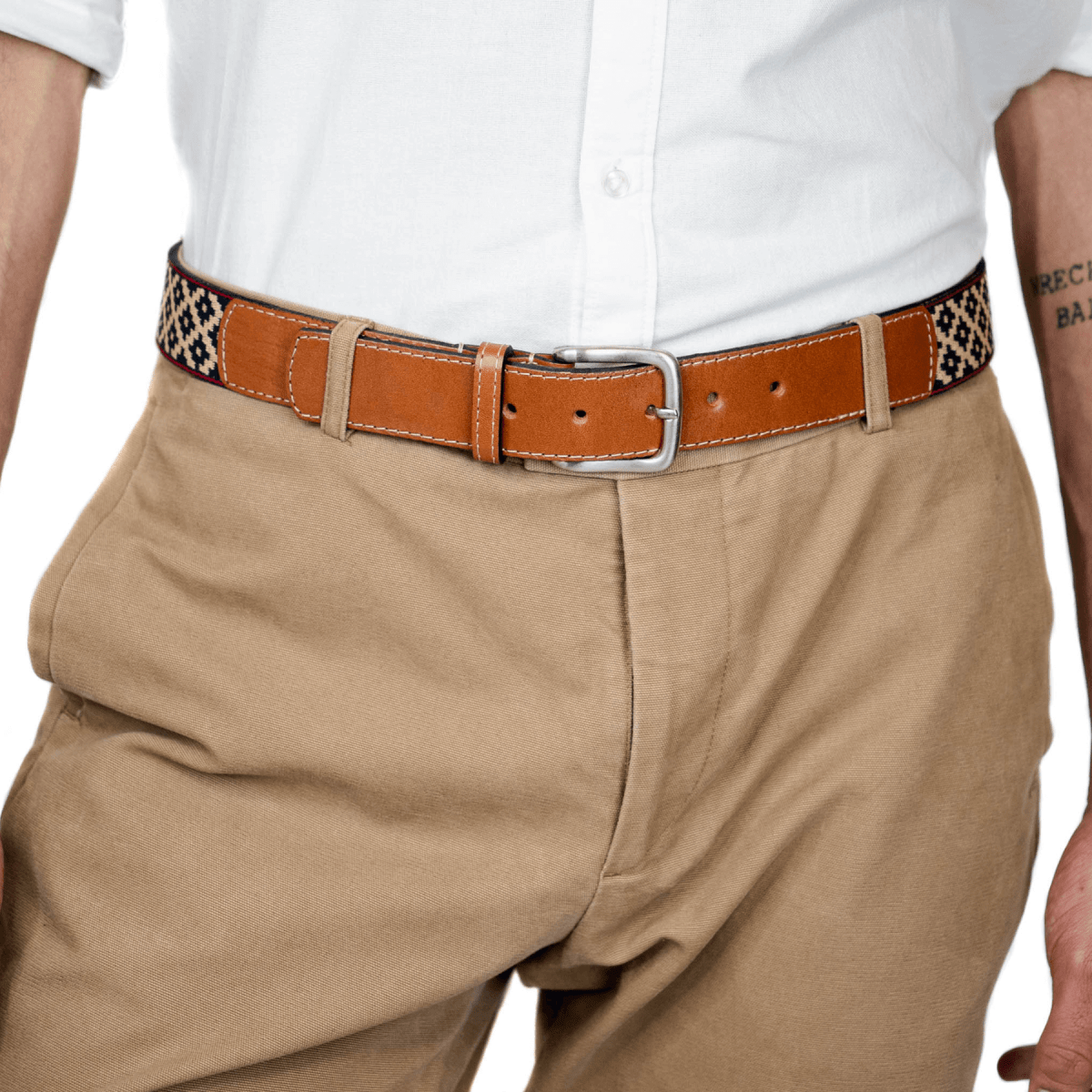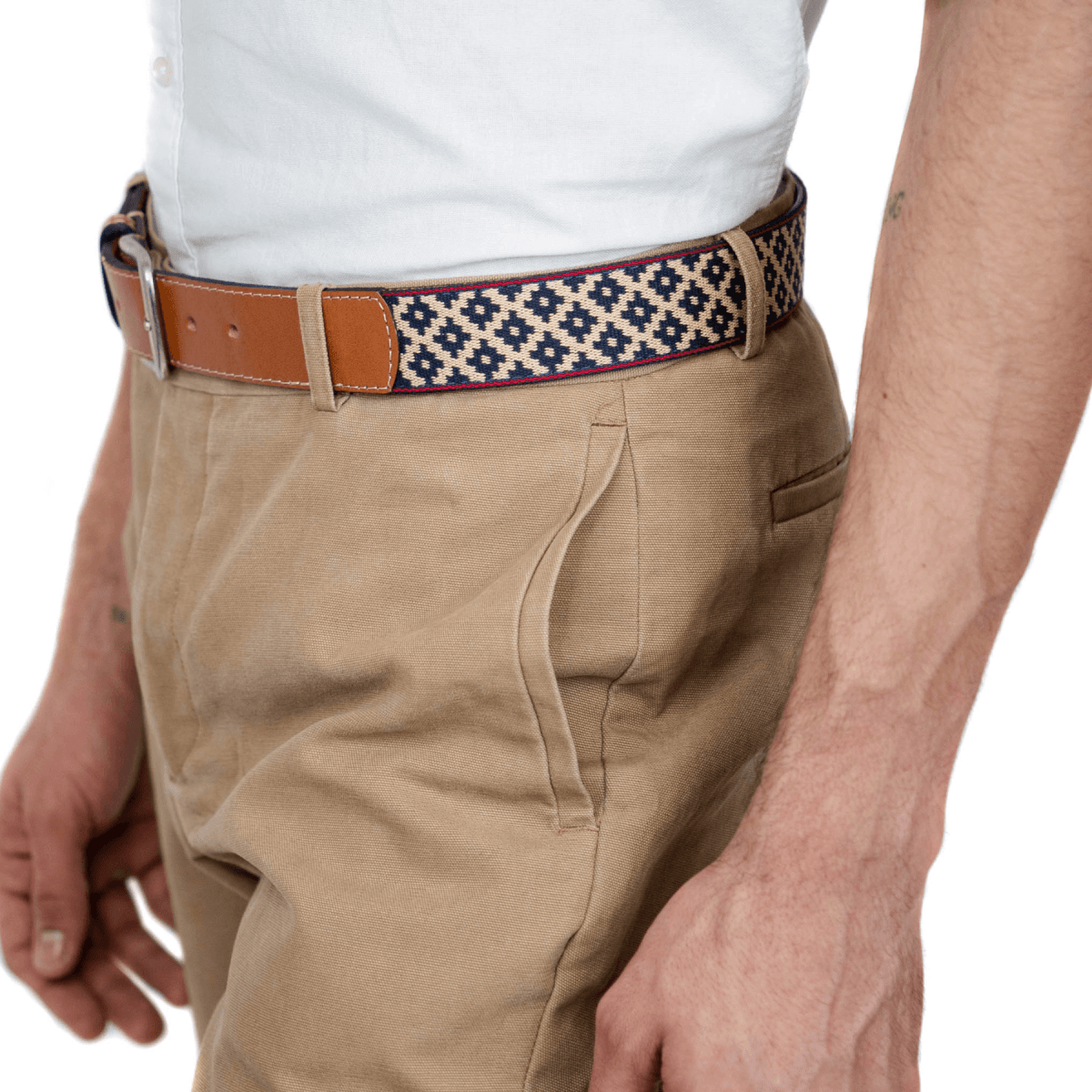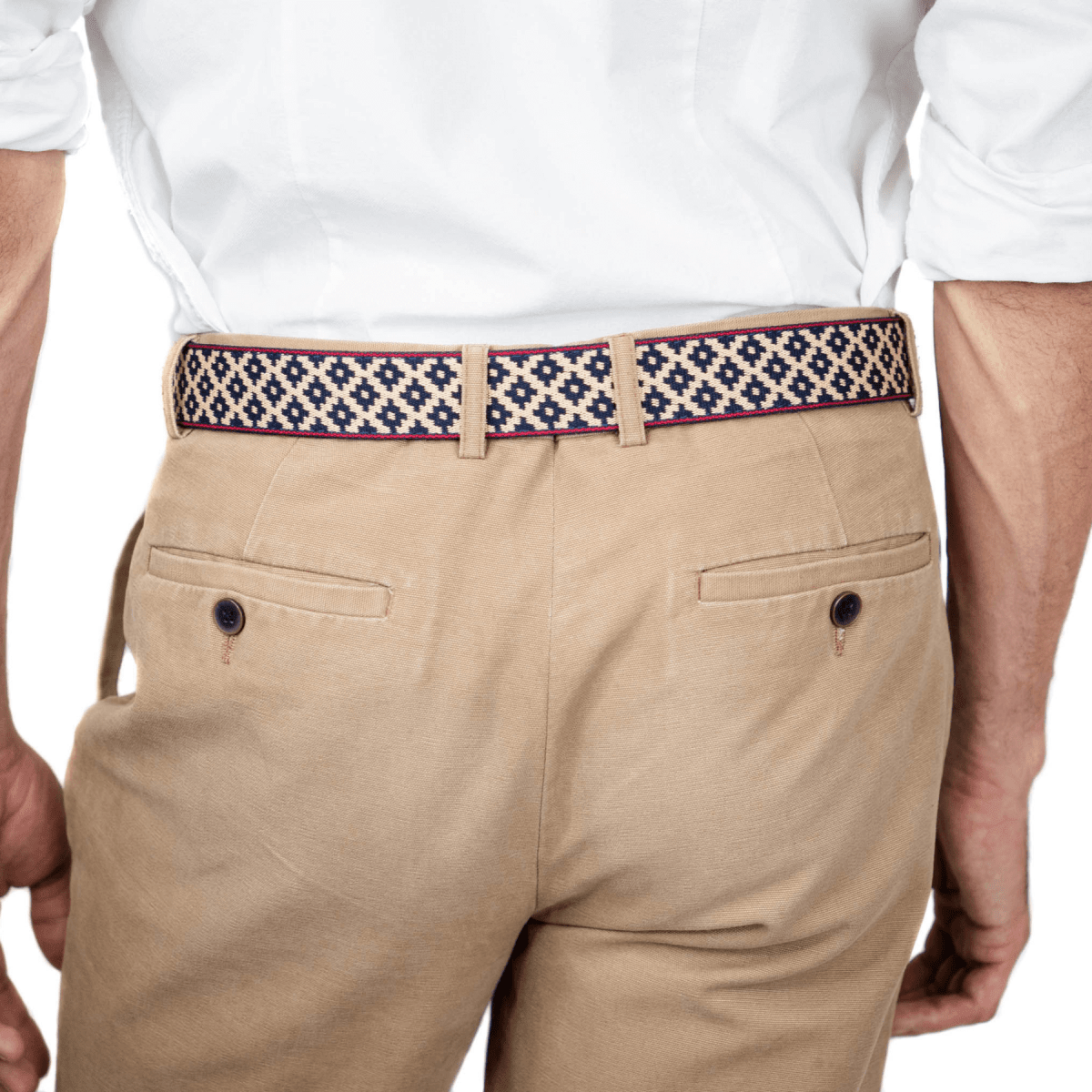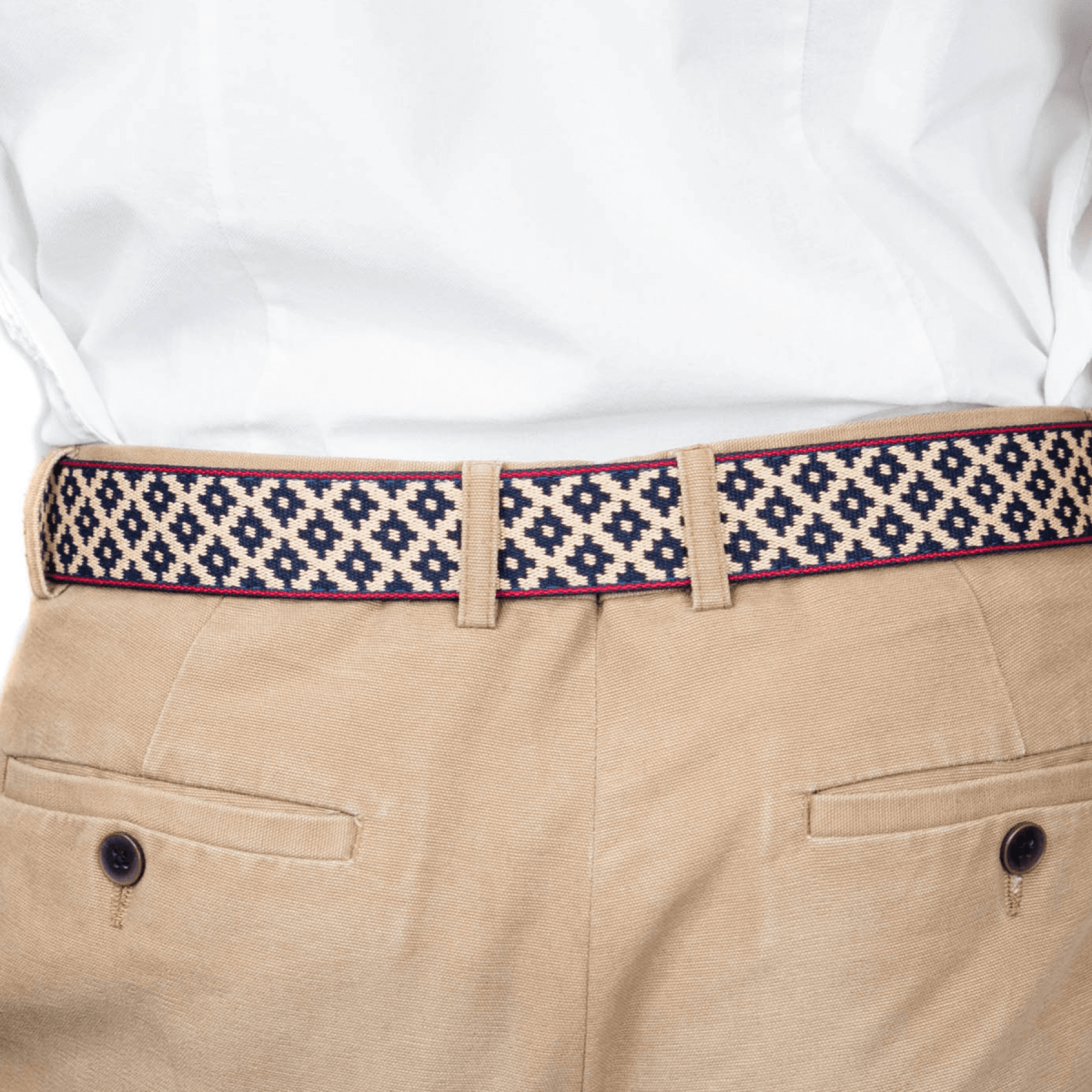 Guarda Pampas Woven Belt (Cross)
---
𝗙𝗢𝗥 𝗔 𝗕𝗘𝗧𝗧𝗘𝗥 𝗧𝗢𝗠𝗢𝗥𝗥𝗢𝗪- GauchoLife Premium Polo Belts are designed and hand-crafted in Buenos Aires, Argentina. We have used premium and local vegetable tuned materials.
𝗨𝗡𝗜𝗤𝗨𝗘 𝗗𝗘𝗦𝗜𝗚𝗡 - Polo Belt has a pearl cotton fabric stitched onto premium lightweight vegetable-tanned leather - inspired by old-style polo-playing culture.
𝗕𝗥𝗘𝗘𝗭𝗘 𝗙𝗥𝗢𝗠 𝗧𝗛𝗘 𝗣𝗔𝗦𝗧 - Fabrics patterns are "Guarda pampas". These are old school patterns drawn by gaucho ancestors in Patagonia. The fabric we use recreates this pattern.
𝗙𝗘𝗘𝗟 𝗬𝗢𝗨𝗥𝗦𝗘𝗟𝗙 𝗜𝗡𝗦𝗣𝗜𝗥𝗘𝗗 𝗔𝗚𝗔𝗜𝗡 - When it comes to polo belts, GauchoLife offers an exciting plethora of options. Our ranges are full of adventurous possibilities and classic touches.
𝗥𝗜𝗦𝗞 𝗙𝗥𝗘𝗘 𝗚𝗨𝗔𝗥𝗔𝗡𝗧𝗘𝗘 – We offer free exchange for belts shipped to USA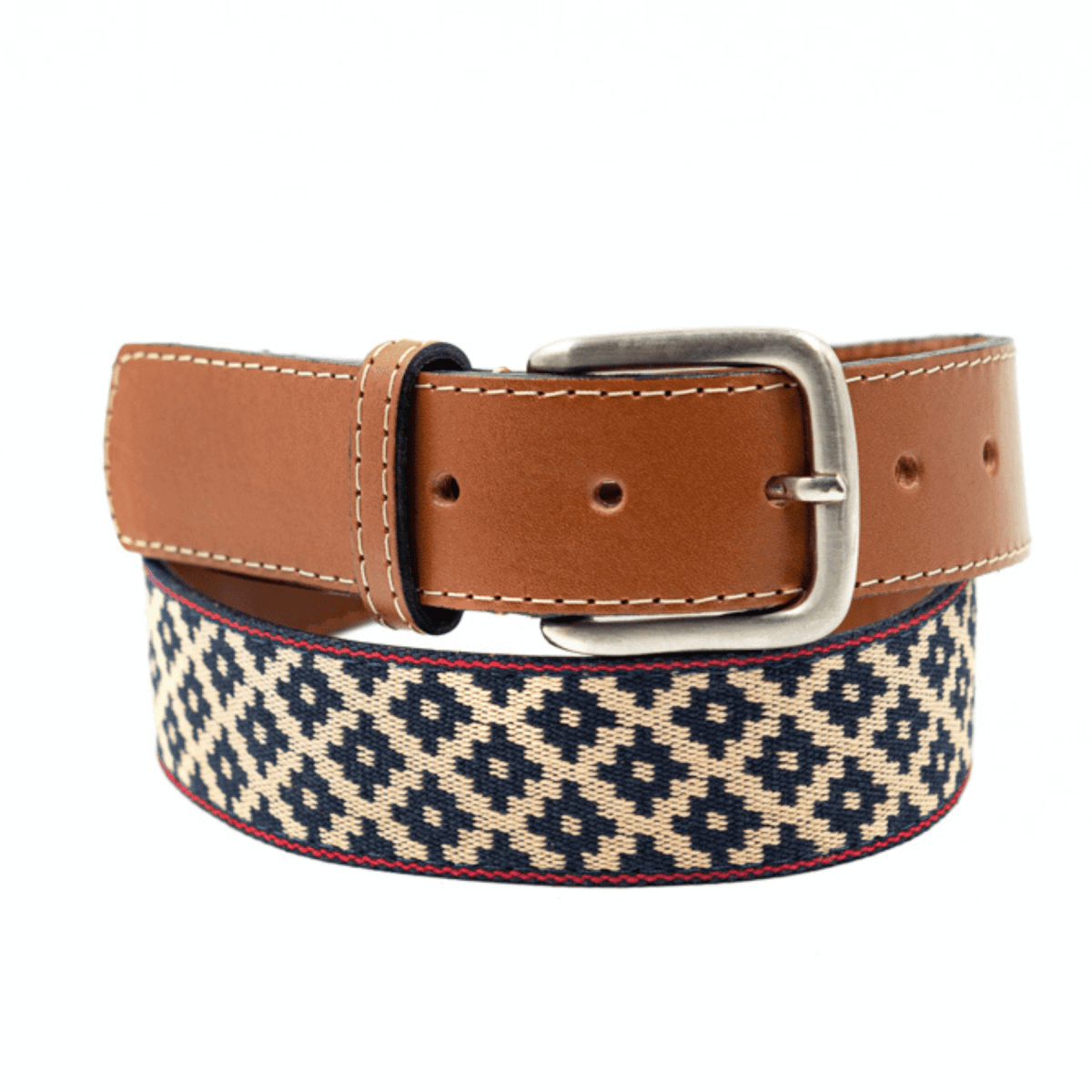 Guarda Pampas Woven Belt (Cross)
Sale price
$75.00 USD
Regular price
Choose options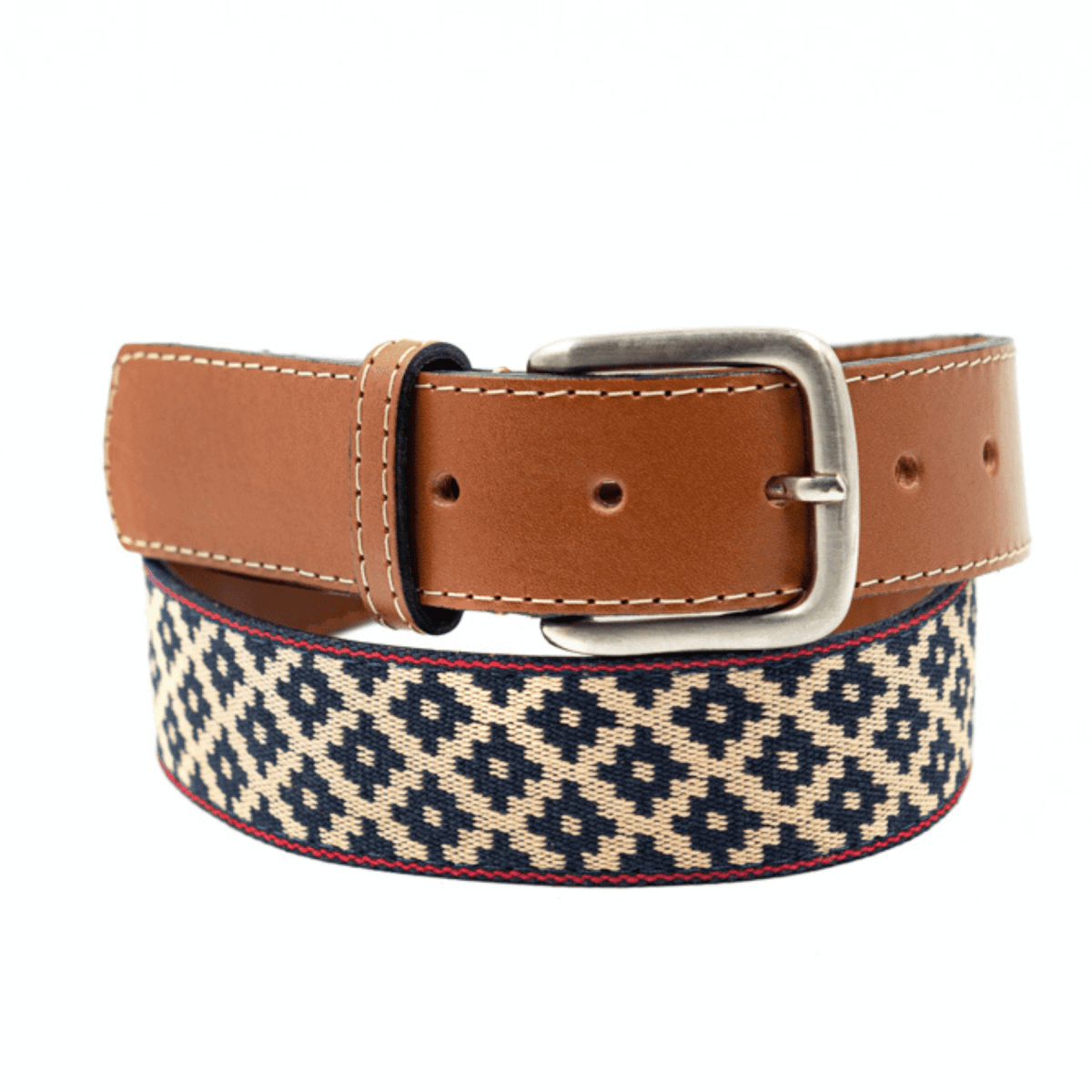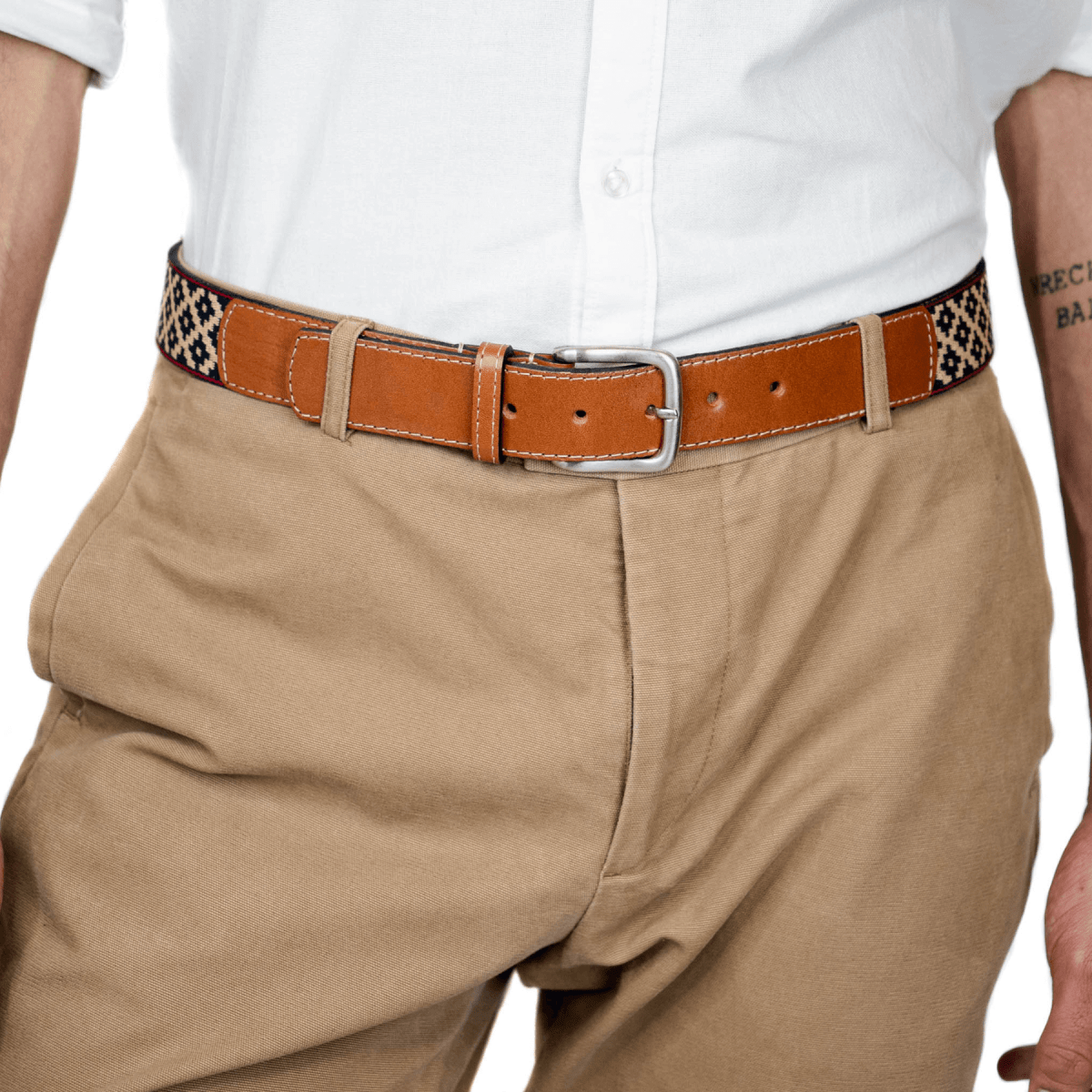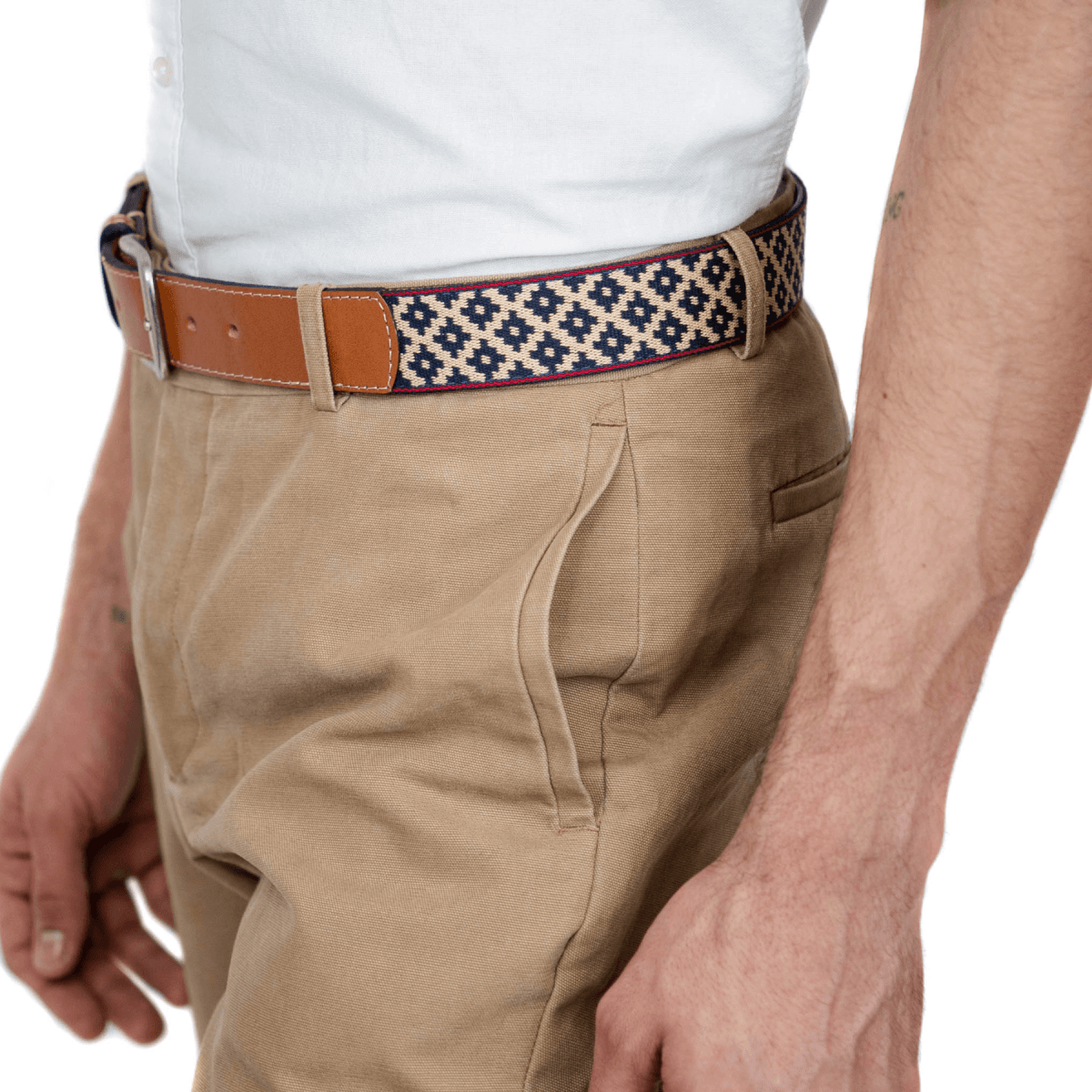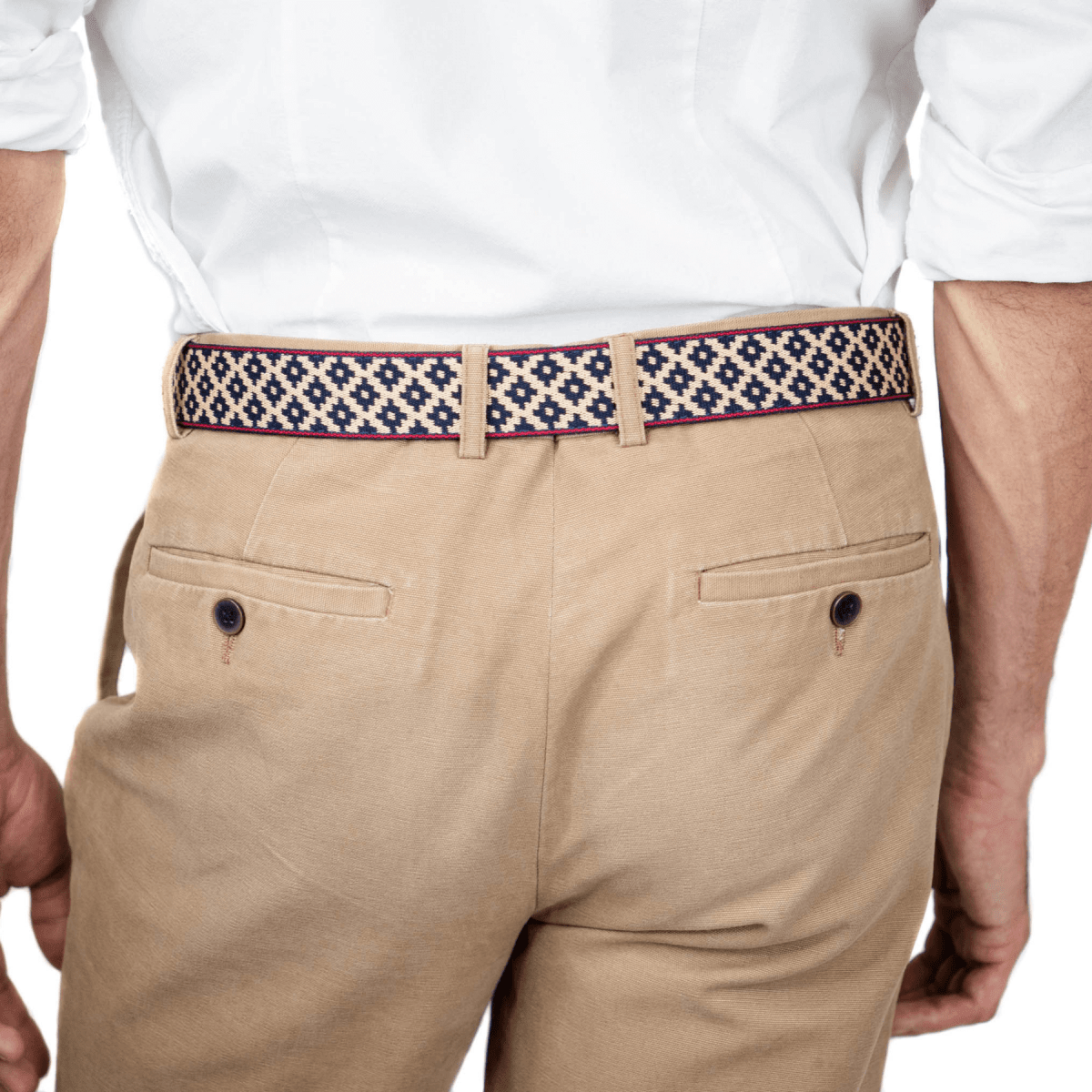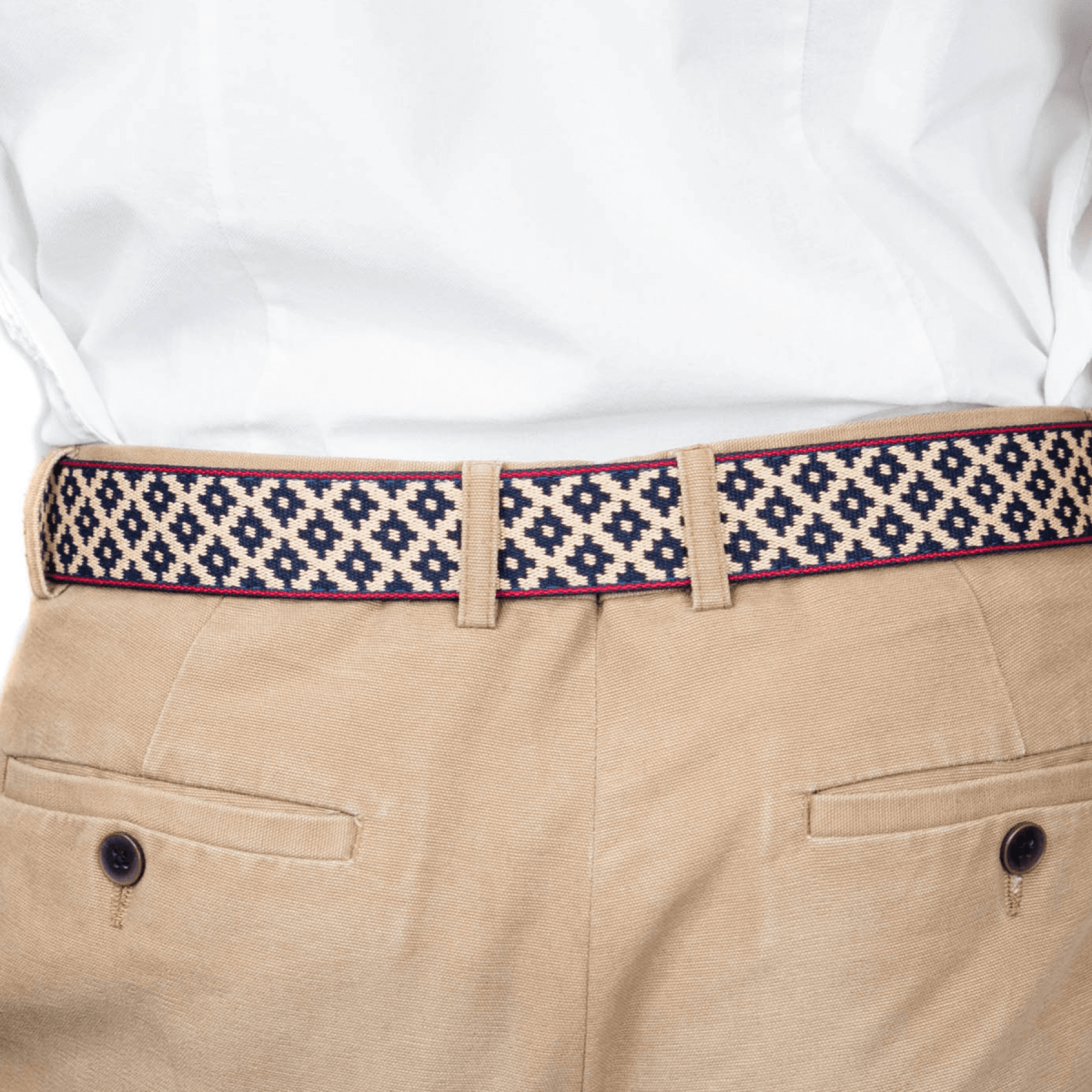 Great belts, great customer service
Bought a belt in the wrong size for my husbands birthday. They quickly gave a return slip and then new belt. We love the quality and design!
Love these belts
Purchased two new belts and are amazing. The only belts I wear now.
Outstanding belt!
Great quality and fast shipping. I will definitely be ordering one or two more form myself! My daughter is an equestrian and wants one for herself now also!
Great product.
Great product. Looks EXACTLY like what is shown. Love these. Thanks a bunch!
Significantly less than the price of competitors for the same quality!
Fits well, good quality, and significantly less than the price of competitors for the same quality!