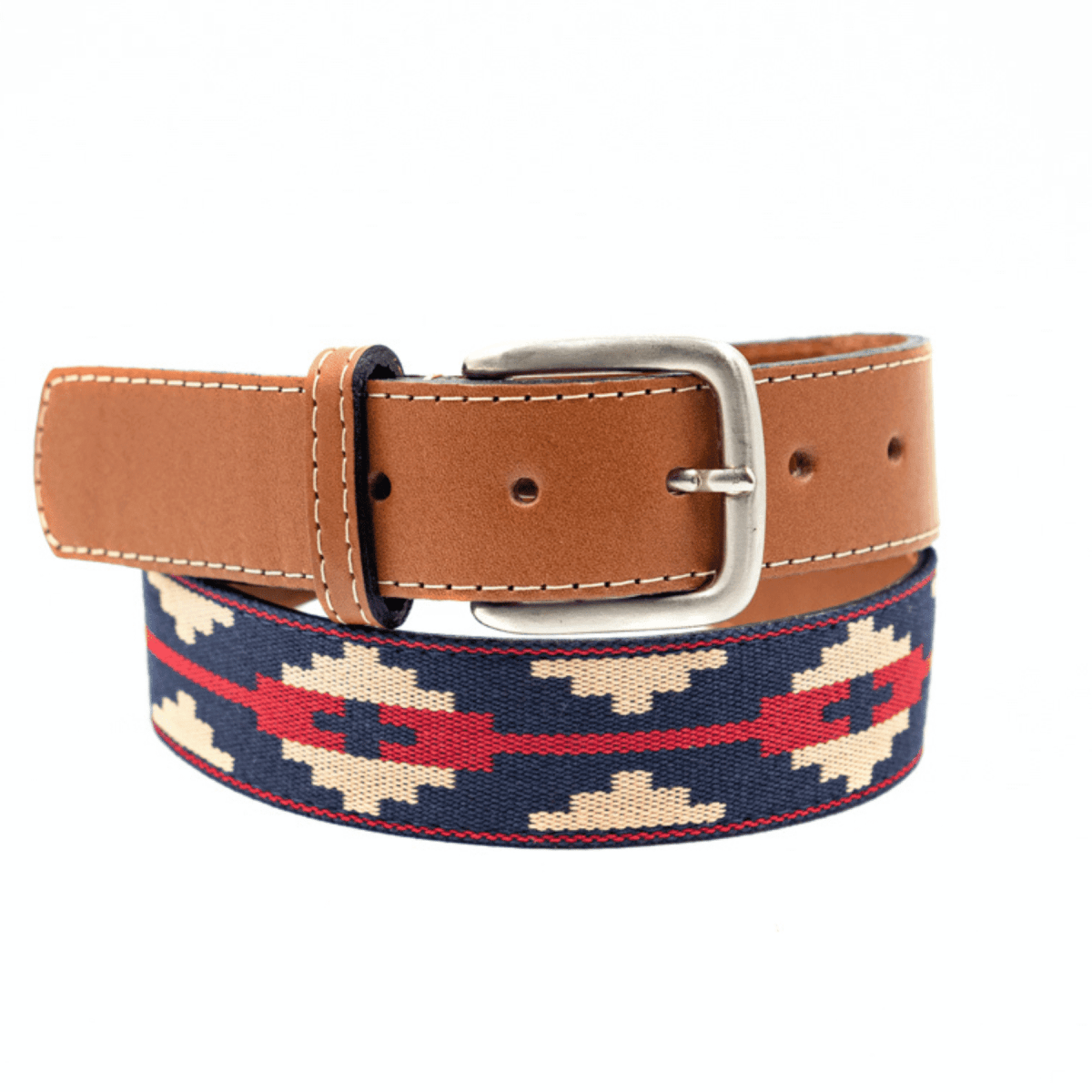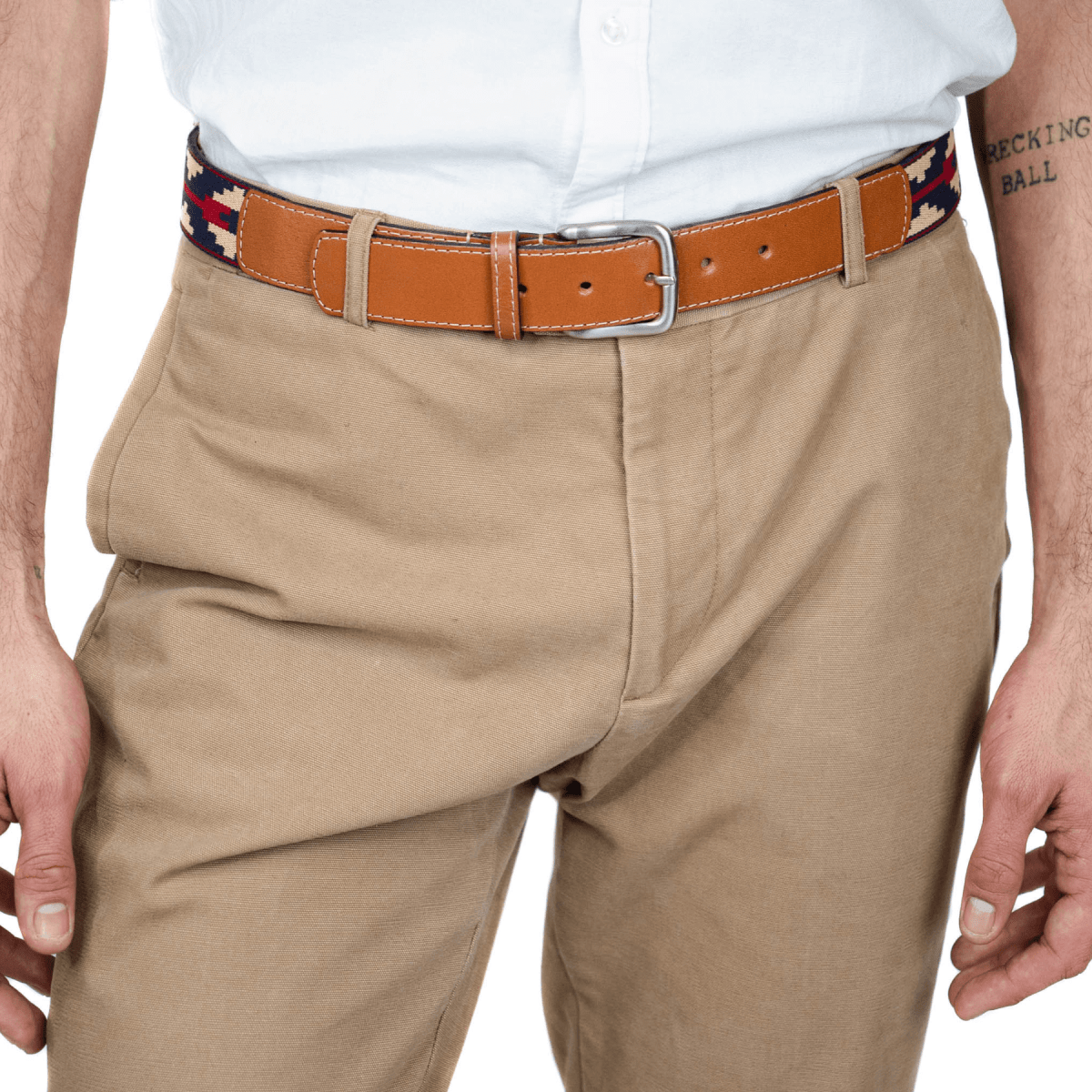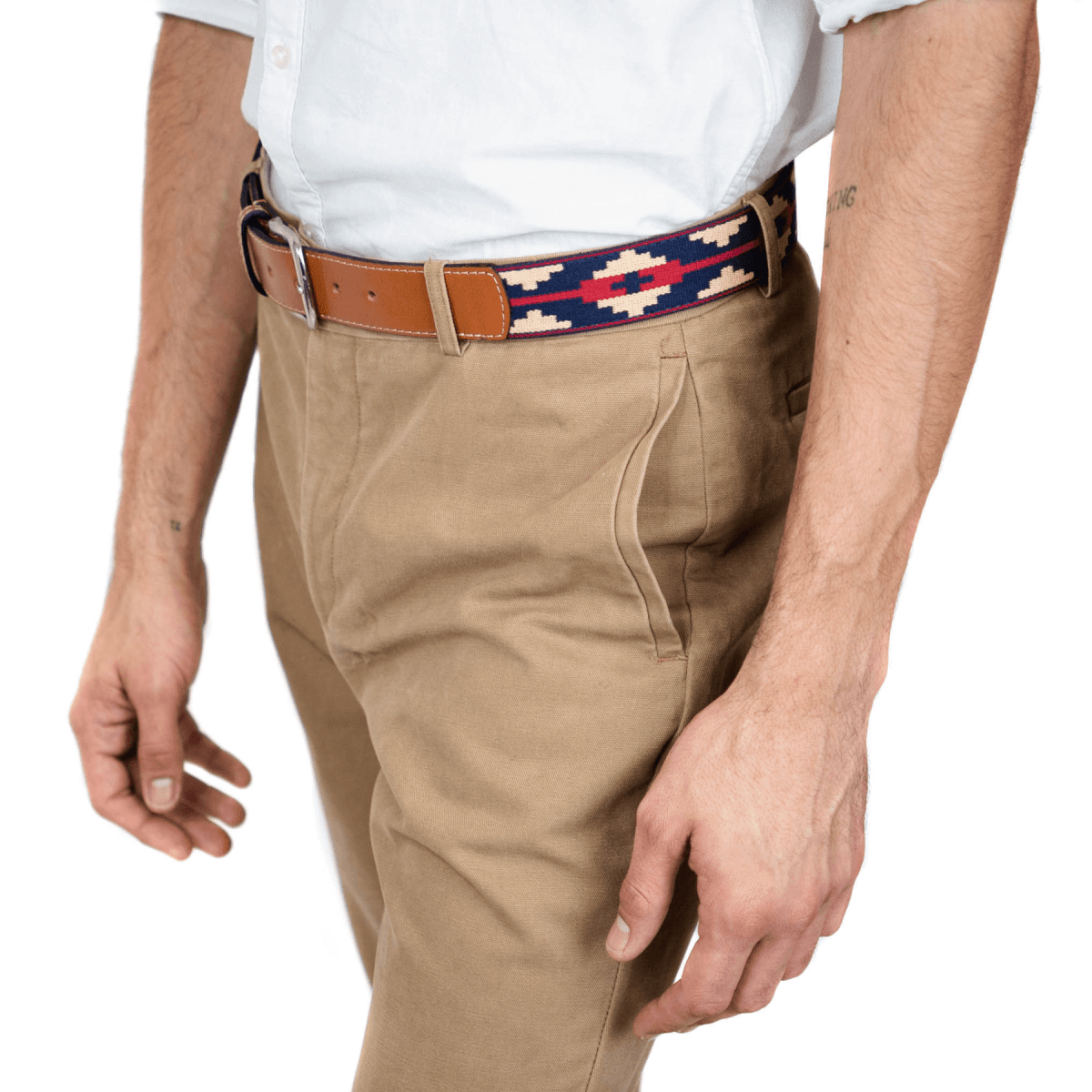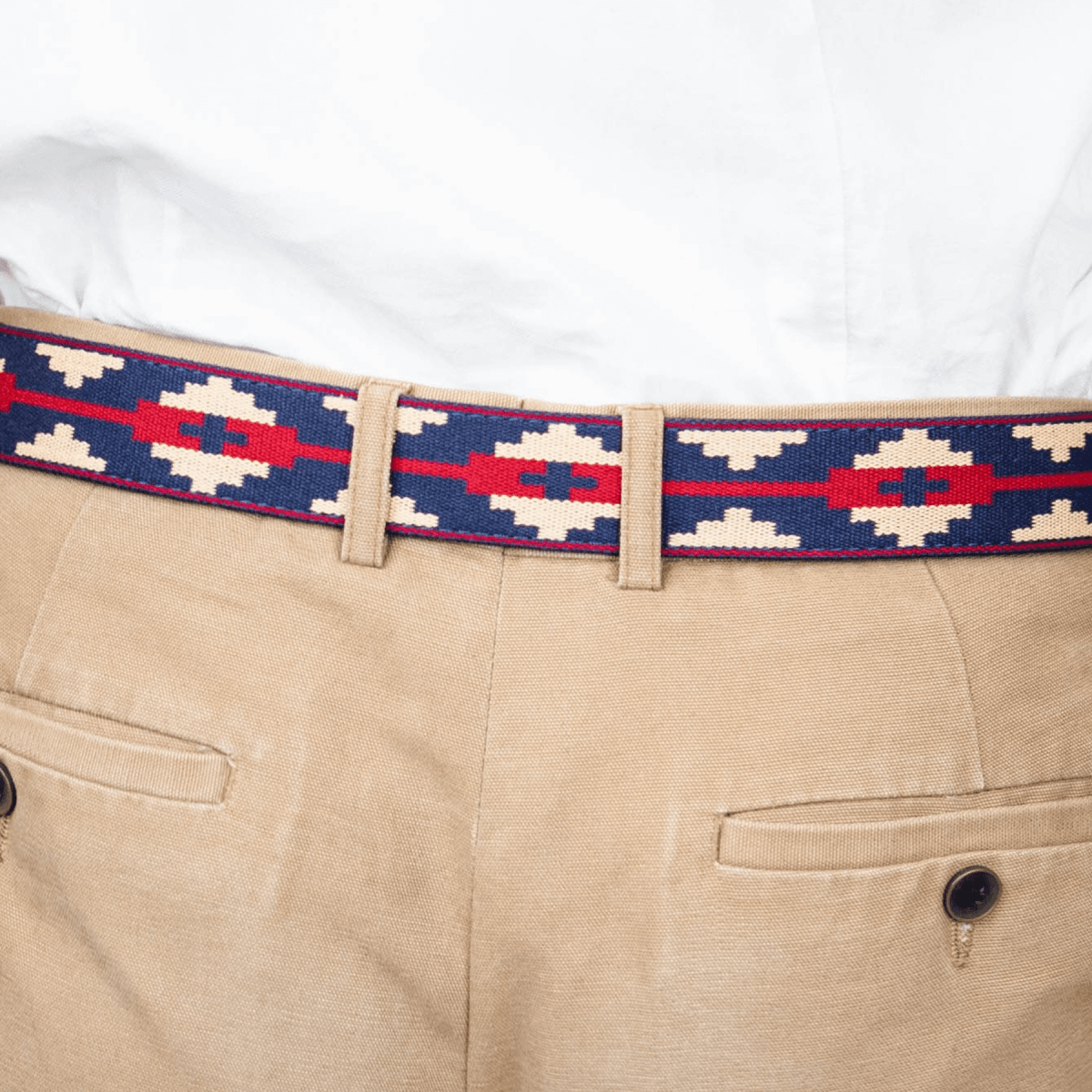 Guarda Pampas Woven Belt (Blue/Red)
---
𝗙𝗢𝗥 𝗔 𝗕𝗘𝗧𝗧𝗘𝗥 𝗧𝗢𝗠𝗢𝗥𝗥𝗢𝗪- GauchoLife Premium Polo Belts are designed and hand-crafted in Buenos Aires, Argentina. We have used premium and local vegetable tuned materials.
𝗨𝗡𝗜𝗤𝗨𝗘 𝗗𝗘𝗦𝗜𝗚𝗡 - Polo Belt has a pearl cotton fabric stitched onto premium lightweight vegetable-tanned leather - inspired by old-style polo-playing culture.
𝗕𝗥𝗘𝗘𝗭𝗘 𝗙𝗥𝗢𝗠 𝗧𝗛𝗘 𝗣𝗔𝗦𝗧 - Fabrics patterns are "Guarda pampas". These are old school patterns drawn by gaucho ancestors in Patagonia. The fabric we use recreates this pattern.
𝗙𝗘𝗘𝗟 𝗬𝗢𝗨𝗥𝗦𝗘𝗟𝗙 𝗜𝗡𝗦𝗣𝗜𝗥𝗘𝗗 𝗔𝗚𝗔𝗜𝗡 - When it comes to polo belts, GauchoLife offers an exciting plethora of options. Our ranges are full of adventurous possibilities and classic touches.
𝗥𝗜𝗦𝗞 𝗙𝗥𝗘𝗘 𝗚𝗨𝗔𝗥𝗔𝗡𝗧𝗘𝗘 – We offer free size exchange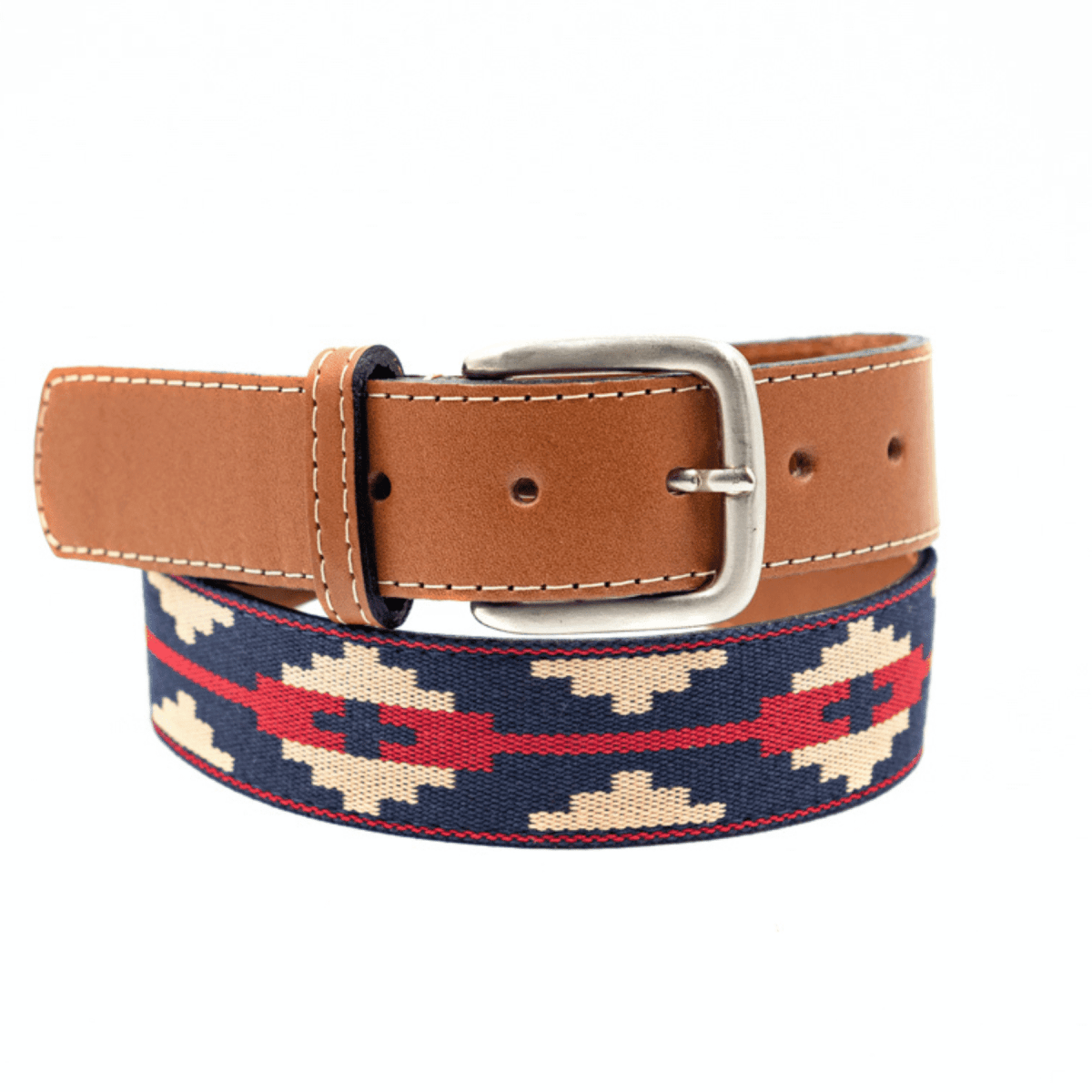 Guarda Pampas Woven Belt (Blue/Red)
Sale price
$75.00 USD
Regular price
Choose options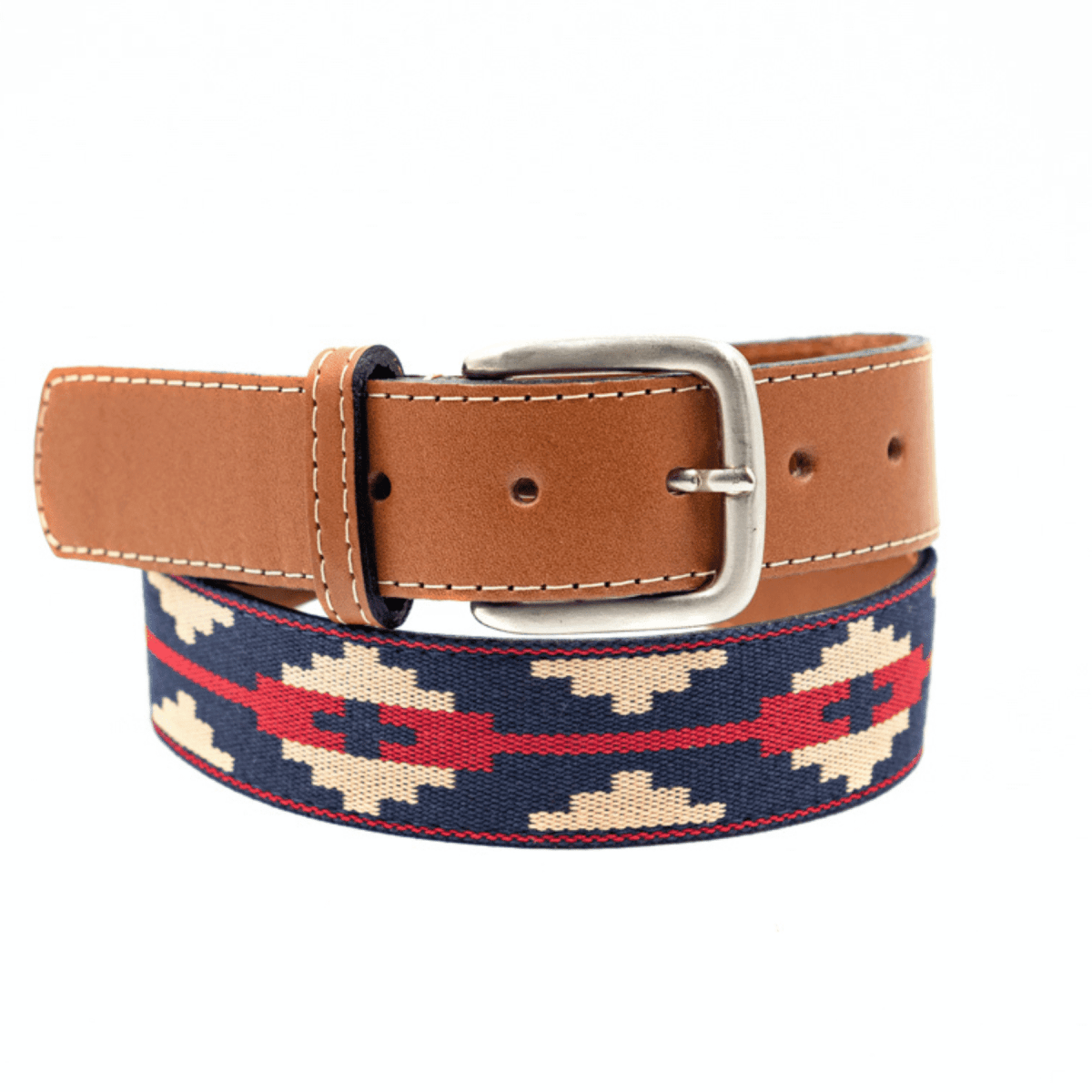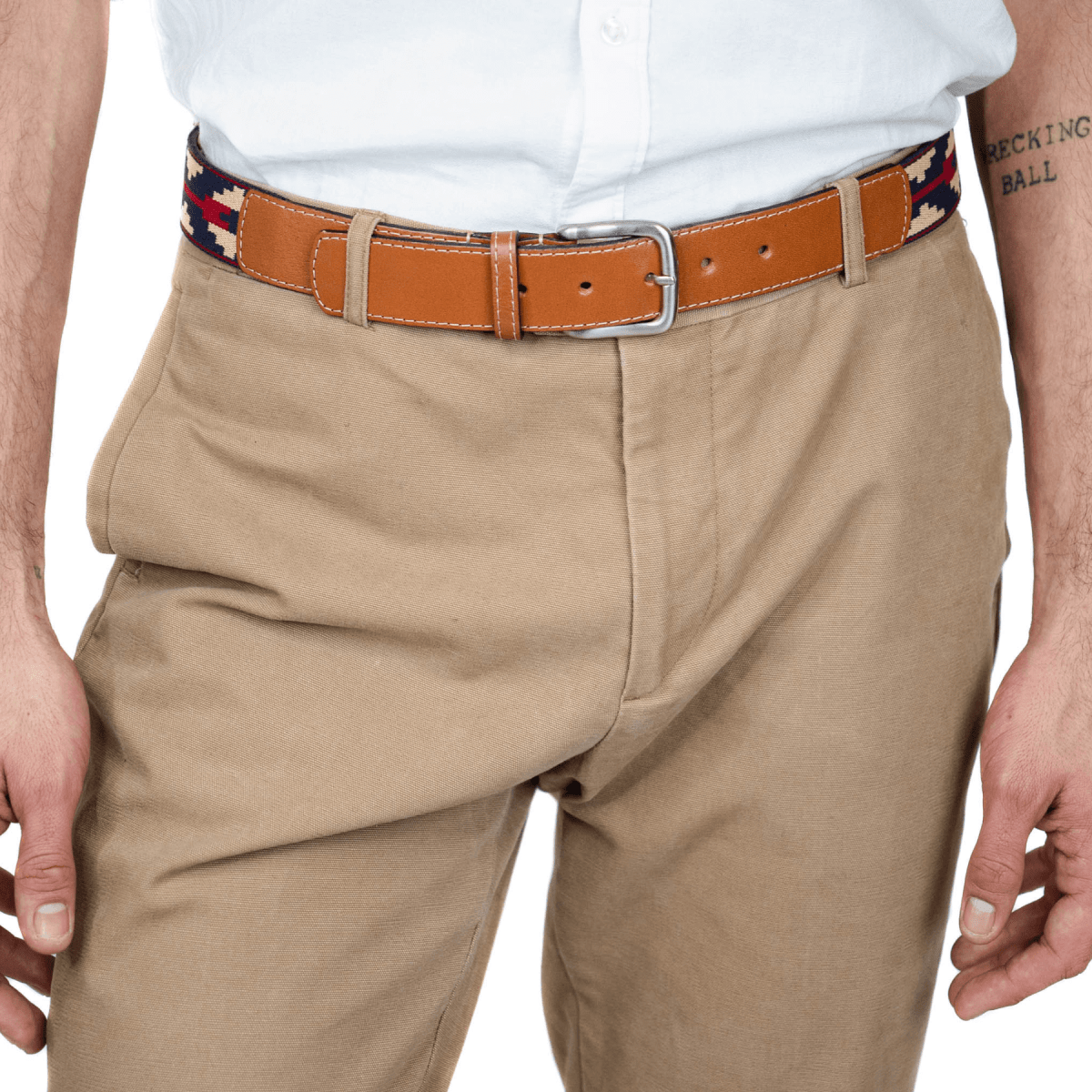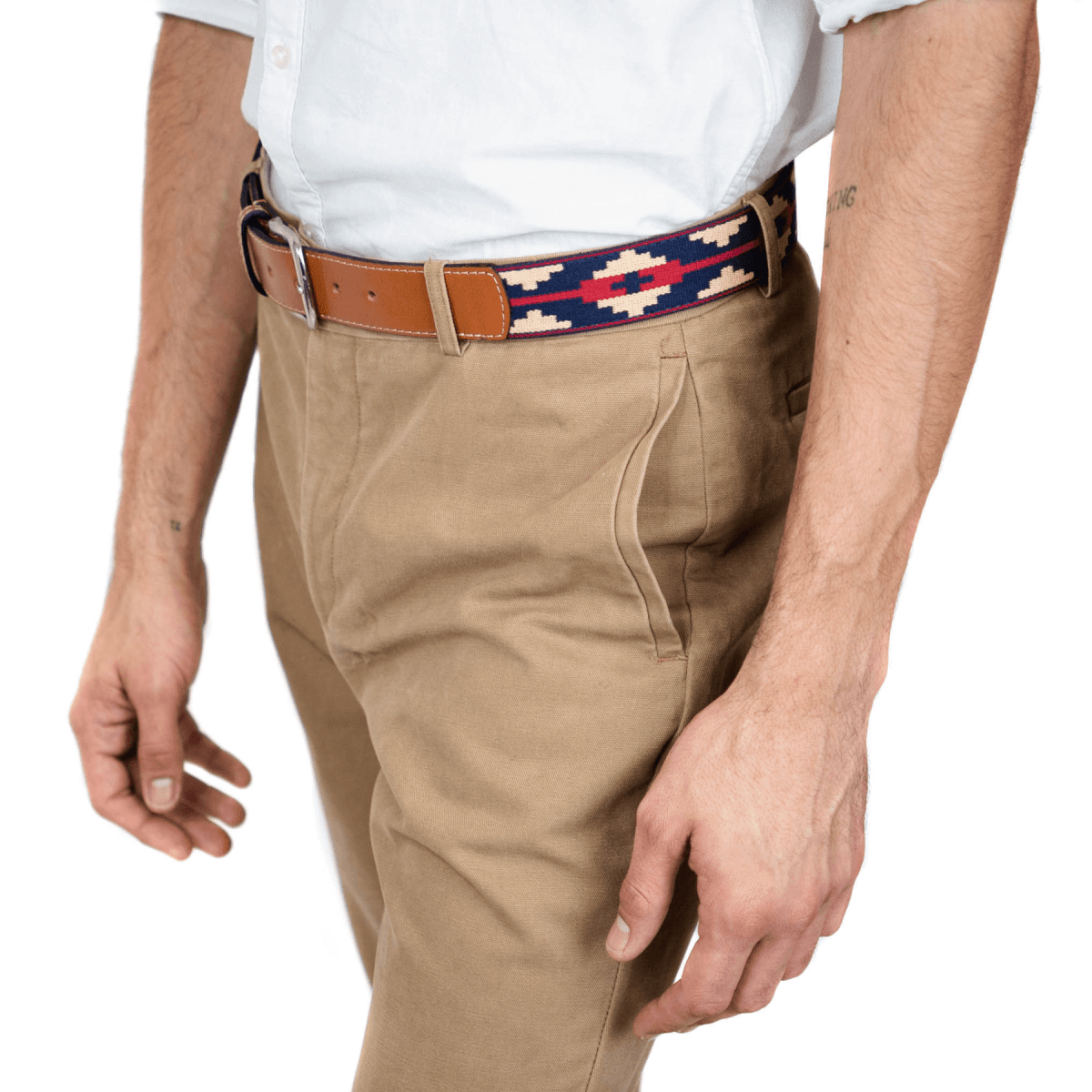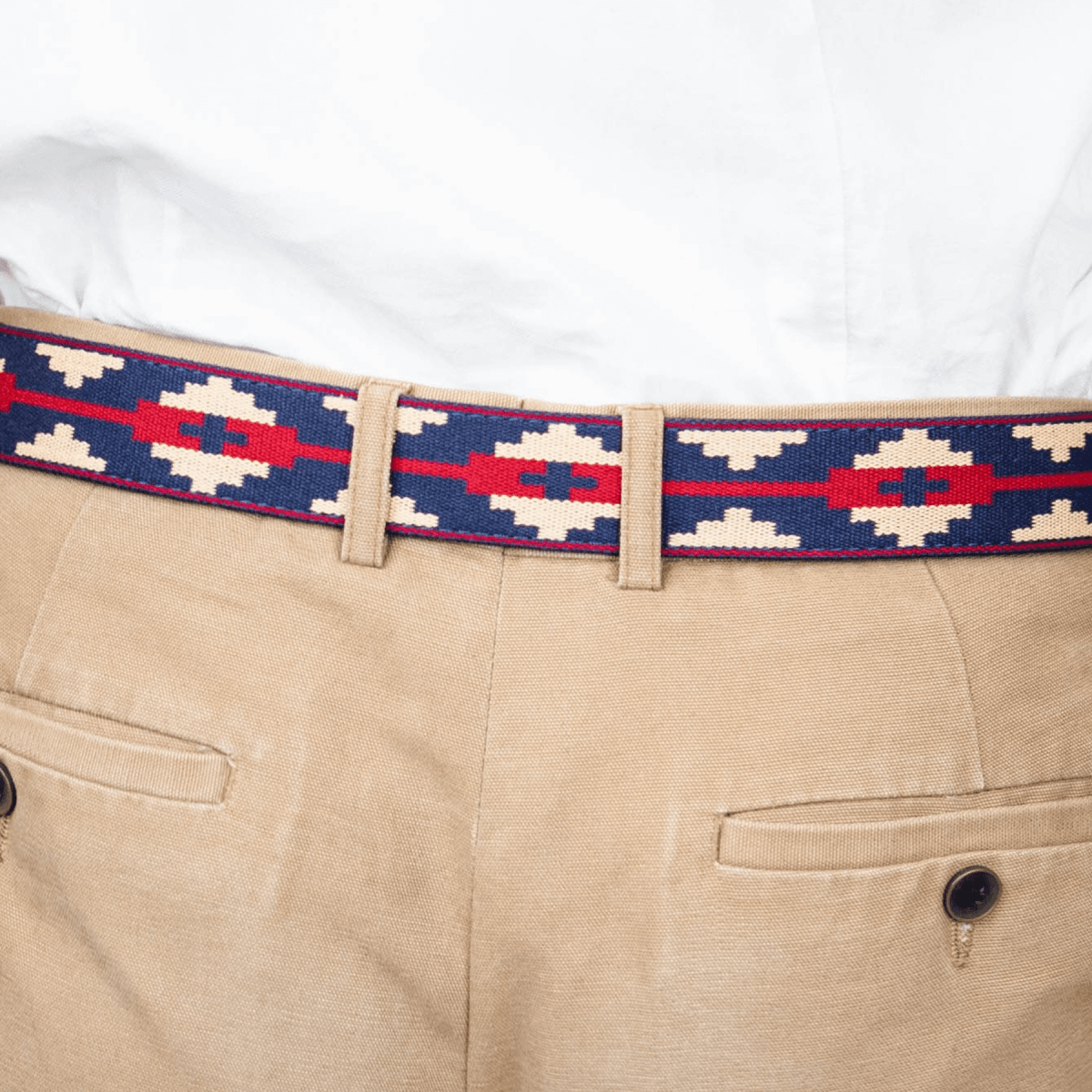 Sharpest looking belt I own!
So glad I found your company and the fine products you make. Outstanding belts, so good I bought 2! And shipping from Argentina was way faster than expected.
Best gift for 20 year olds!!
I bought 5 different belts in all—one each for my 17 year old son, 18 and 21 year old Italian nephews, my husband and 60 year old brother. All of these guys are sporty and elegant — and ALL of them LOVED their belts! They put them on (true to size) and have worn them every day. The quality and workmanship is fabulous, and the price very fair for the detailed work. Each belt also came in am elegant drawstring bag which was a very nice touch. I ordered the belts and had questions about shipping since they were coming from Argentina and I wanted them to arrive by Christmas. "Marco" immediately responded and updated me — and belts arrived well in time. Fantastic customer service. Great belts!!!
Looks great. Just as advertised.
Looks great . Just as advertised. Good quality. Shipped promptly
Belt
Just received my new belt
Looks great
Almost 1/3 the price of the competition
Exactly what I wanted.
Exactly what I wanted. Expected a shipping delay. Arrived promptly. Very pleased.