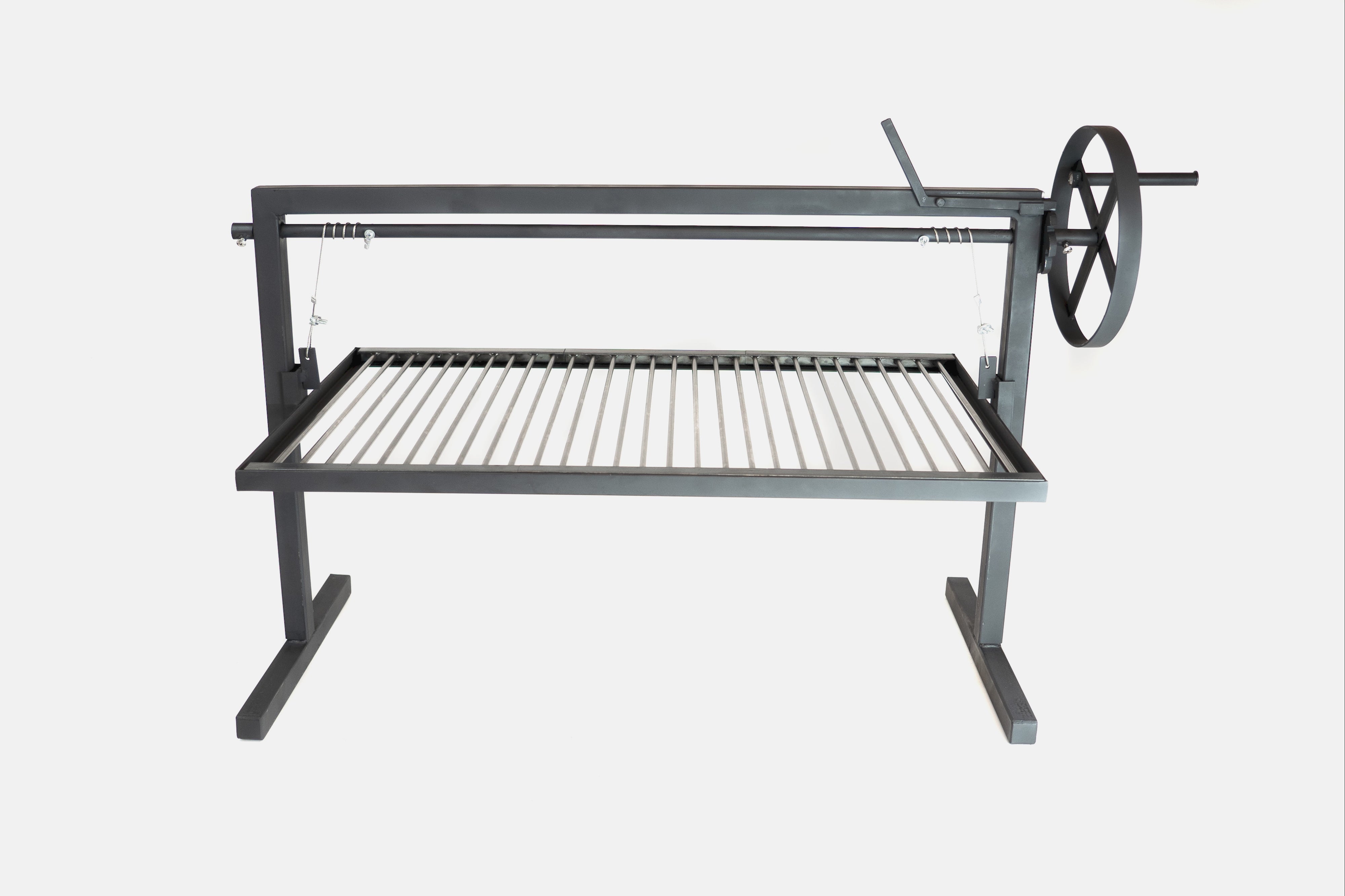 Argentina Santa Maria Grill
---
Argentine Iron Grill Santa María:
Small Grill: grill area of 60x40 cm (23.6x15.7 inches)
Medium Grill: grill area of 80x50 cm (31.5x19.6 inches)
Large Grill: grill area of 100x50 cm (39.3x19.6 inches)
X 100% iron construction
X The grilling area has removable sections, making cleaning the grill much easier.
X AISI 316 stainless steel rope for the lifting system.
X High temperature resistant paint
If you need a different size, please send us a message for a quote.
The 100% iron construction grill with a lifting mechanism meets all your grilling needs.
Very durable and with excellent heat distribution, you will find it easy to prepare restaurant-quality meals with the fantastic flavor that only fire brings to the table.
It is designed following the century-old traditions of the Argentine grill. The gauchos, or Argentine cowboys, certainly know a thing or two about grilling top-quality meat, and this is their preferred grill.
1 week processing time
Argentina Santa Maria Grill
Sale price
$450.00
Regular price
Choose options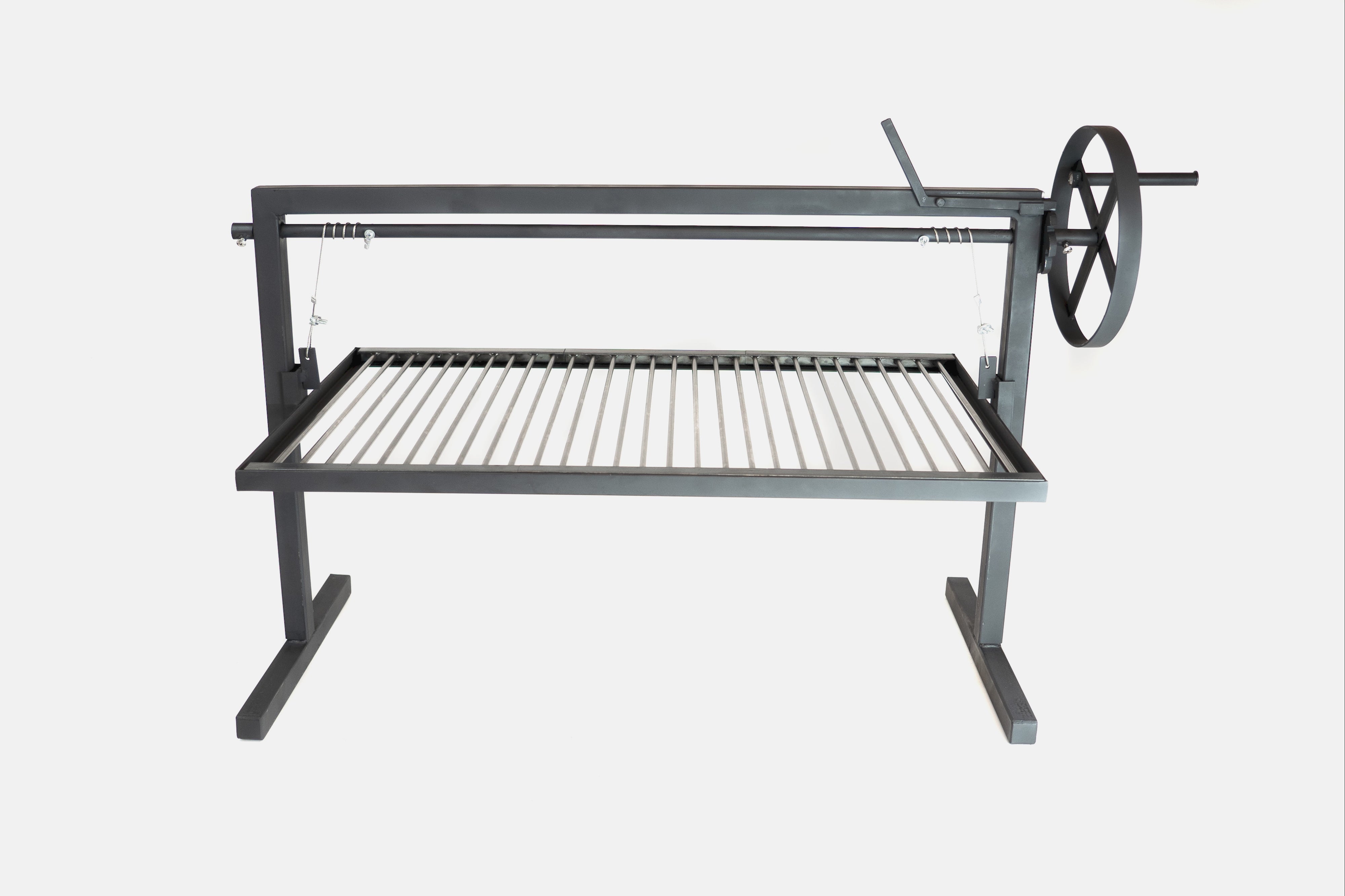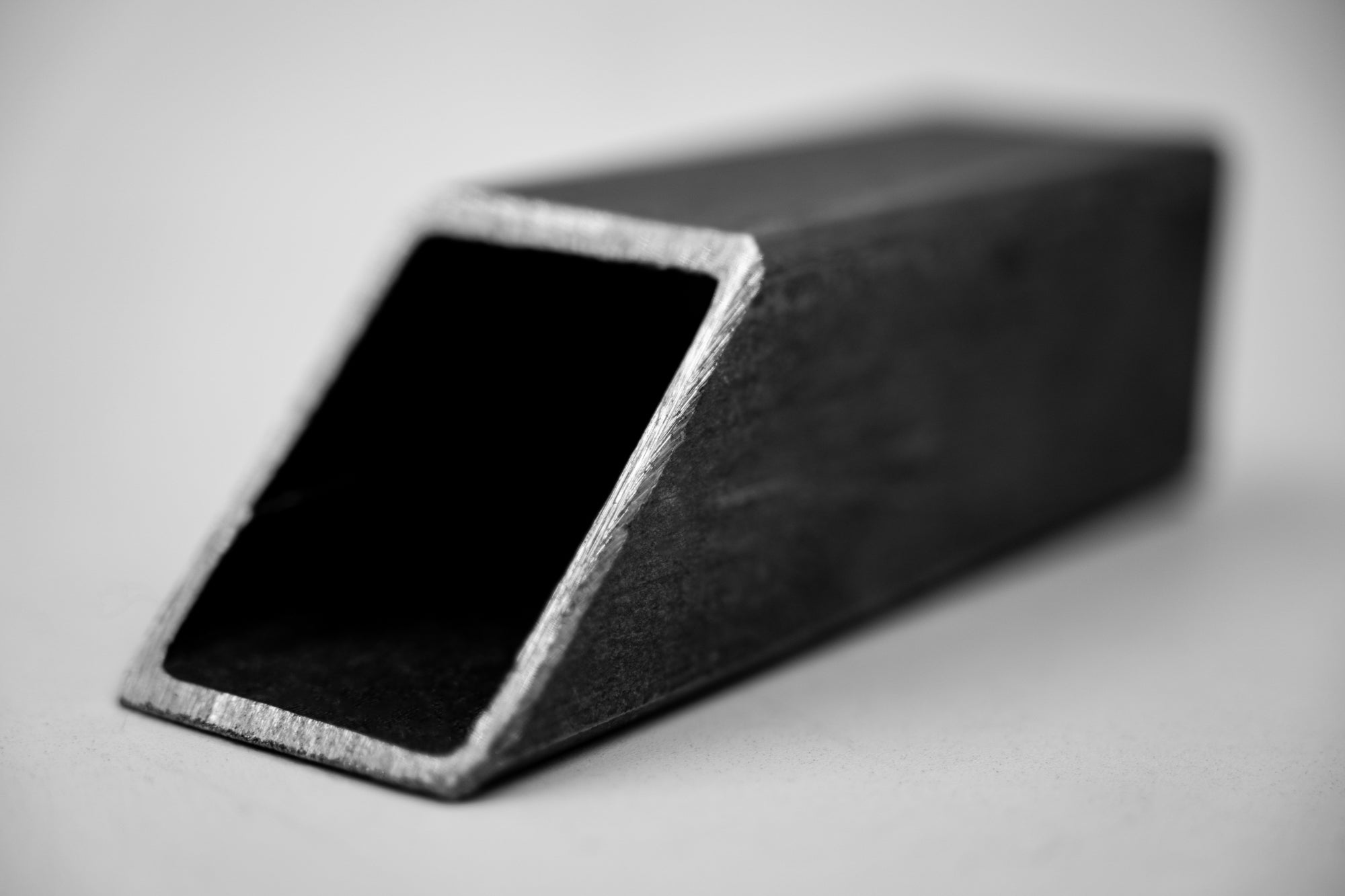 Heavy Duty Grill
We use heavy-duty iron tubs for building the Santa Maria Grill structure. All the tubes we use have a 2mm thickness walls. This structure can easily hold 200-300 pounds, more than enough to cook an excellent Argentine asado.
Thrilled!!
This grill is an amazing value. It's beautiful, perfectly built and exactly what we were looking for! We love the grates to cook on and the set-up was very easy. Would definitely recommend.
Argentina Santa Maria Grill
Awesome Grill
I've wanted a Santa Maria style grill for some time & this unit does not disappoint! Great craftsmanship and attention to detail. Thank you!
Pleasantly surprised
Good contact throughout the purchase. Delivered on time! Looks like a very good value/nice quality upon first inspection. Haven't used it yet but looking forward to trying it out.
GREAT GRILL
This is a hard to find item. The cost and value are the best I can see on the market. Customer service was spot on, having a great time using this in our Canadian back yard.
Santa Maria Grill
Frequently Asked Questions
Argentine grills are known for their versatility and durability. However, these rustic but robust
grills come in all shapes and sizes. How to choose? The Santa Maria Grill is a
great alternative.

The Santa Maria Grill is easy to set up, maintain and use. And thanks to its adjustable height and sturdy frame, you can grill anything, from whole birds to thick steaks. Sear or
slow-cook your favorite food; you can do it all.

Argentine grills look stunning, and they do the job every time. Most importantly, Argentine grills allow grill enthusiasts to get creative as they experience the art of temperature mastery.
The Santa Maria Grill is easy to set up, and you can easily adapt it to your existing grill area or
backyard. Large grills can feed a crowd, while smaller models are perfect for grilling with the family.

When choosing a grill size, consider the number of people you entertain most often, whether four people or twenty hungry guests.
Unlike other types of grills, Argentine grills use a unique mechanism of levers and pulleys to adjust the grill's height effortlessly. You have precise control over the grill's proximity to the heat source, allowing you to fine-tune the temperature to your desired intensity. 

High heat. Sear steaks, roast potatoes and cook sausages.

Medium-high heat. Cook burgers, roast veggies, poultry and seafood.

Medium heat. Cook BBQ meat, slow-cook whole poultry and cook fish.

Low heat. Slow-cook meat, cook tender veggies, warm up bread and keep food warm.
All our Argentine grills are handcrafted by our skilled team. so, we can build Santa Maria Grills of any size to fit your current grilling area, whether home or business. Contact us
for a personalized budget tailored to your needs regarding the Santa Maria Grill or other Argentine grill models.
Absolutely! We provide international shipping services for grills of all sizes. We've partnered with FedEx to ensure your order reaches you swiftly and securely. Rest assured,
every shipment is covered by insurance for added protection and peace of mind.
You'll also have the convenience of tracking your order every step of the way.
Typical grill accessories to have around when grilling include a thermometer, basting brush, grill fork, tongs and a small side table. For an optimal experience, it's recommended to have a brasero, and a poker and shovel set. These tools will ensure efficient and safe cooking with fire.

Other than these
essential tools, a Santa Maria Grill is ready to fire up a party when you are.